Welcome to the home of PCYC's Power Fleet! We have an active group of members in the PCYC community who enjoy power boating.
Who we are
With over 100 power boaters in slips around the club, we are a fun and active part of the membership. Join us and be a part of of the family. We'll be hosting year round events and great day cruises in the summer! The Power Fleet are a fun and social group actively engaged in meeting other boaters at the club and around Lake Ontario.
Not much of a power boater - more of a sailor? No problem! Everyone is welcome to join in - just make sure to keep up!
2022 Events: The Bell Clapper
The Bell Clapper Race incorporates ALL our fleets (Power and Sail). There are four divisions, and power is one of them.
Everyone starts in the bar, out to their boats they go, round the mark, and back to ring the bell!
A complicated formula is used to calculate the 1st prize winner. The trophy and bragging rights are up for grabs!
Watch for the dates for the Bell Clapper in 2023 and sign up your vessel!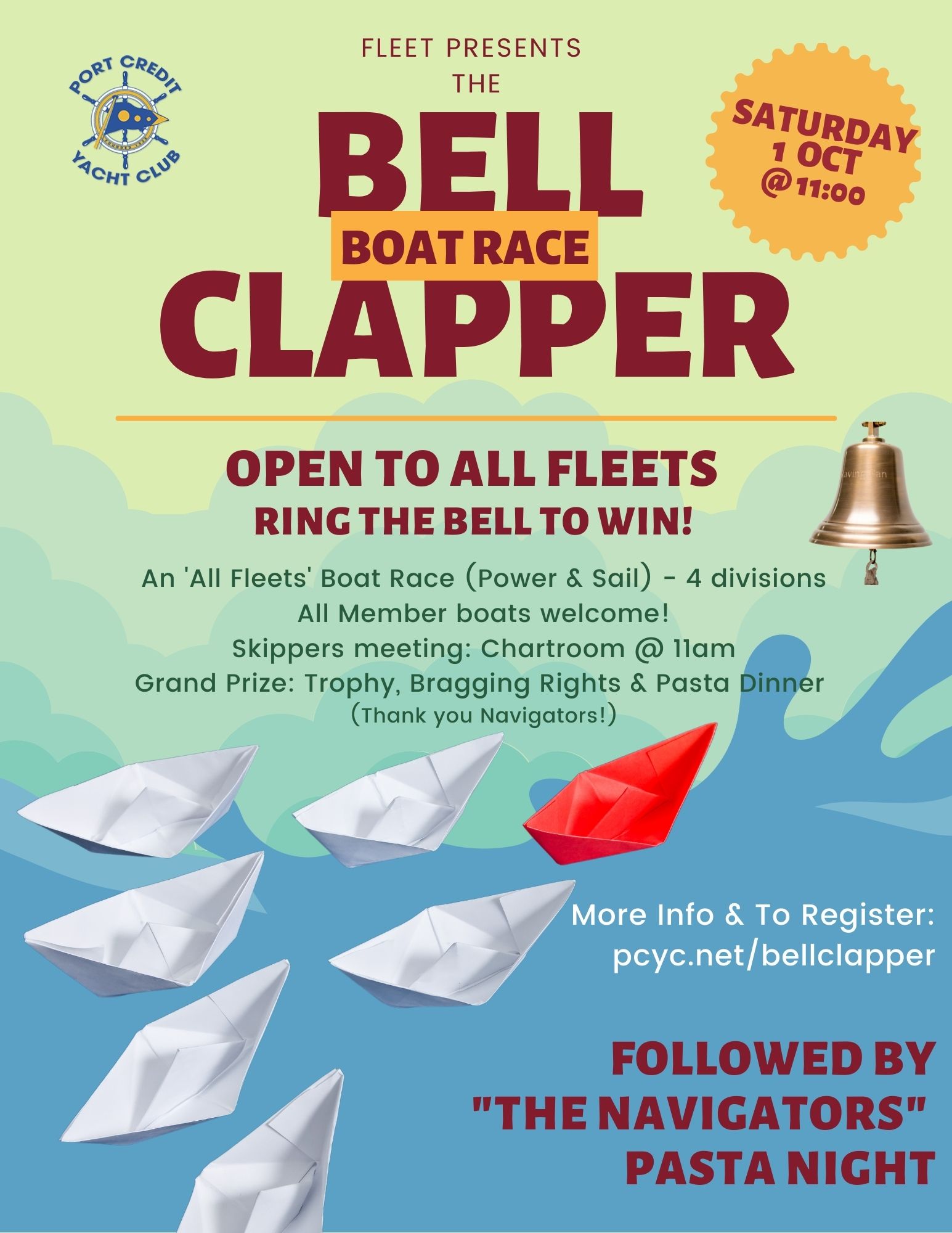 Power Fleet Rally - A huge success!
2022 saw the return of the Power Fleet event and the Esso Trophy!
Congratulations to "PRIME MATE" FOR THEIR 1ST PLACE FINISH AND FOR WINNING THE 2022 ESSO TROPHY!
Watch for 2023's dates and join in the fun next year!