2018 Senior Initiation Fee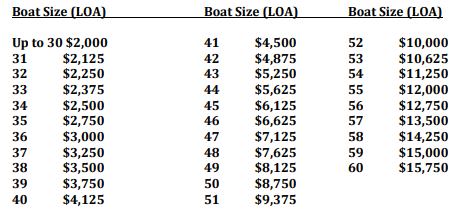 *Only Senior members may have docks and all prices are exclusive of HST-Dry sail boats must be under 4000 pounds. All rates are subject to change and HST.
Should you choose to increase the size of your boat within the first three years, you are required to pay the difference in the Initiation Fee.
MORE INFORMATION CONTACT INFO@PCYC.NET
---
2018 Membership Fees/Summer Dockage/Winter Storage Rates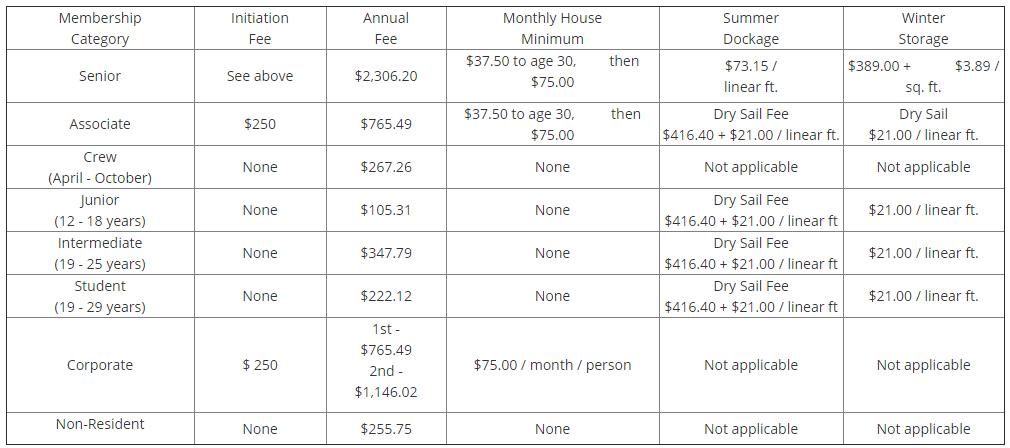 NB: Rates posted do not include HST. All Above Rates are subject to change.
Students: Persons must be a full time student at an accredited post secondary institution.
Note: Must be a Senior Member to have a slip.
For more information or to view our facilities please contact us at:
TEL: 905-278-7911 ext 224 FAX: 905-278-2519 or info@pcyc.net